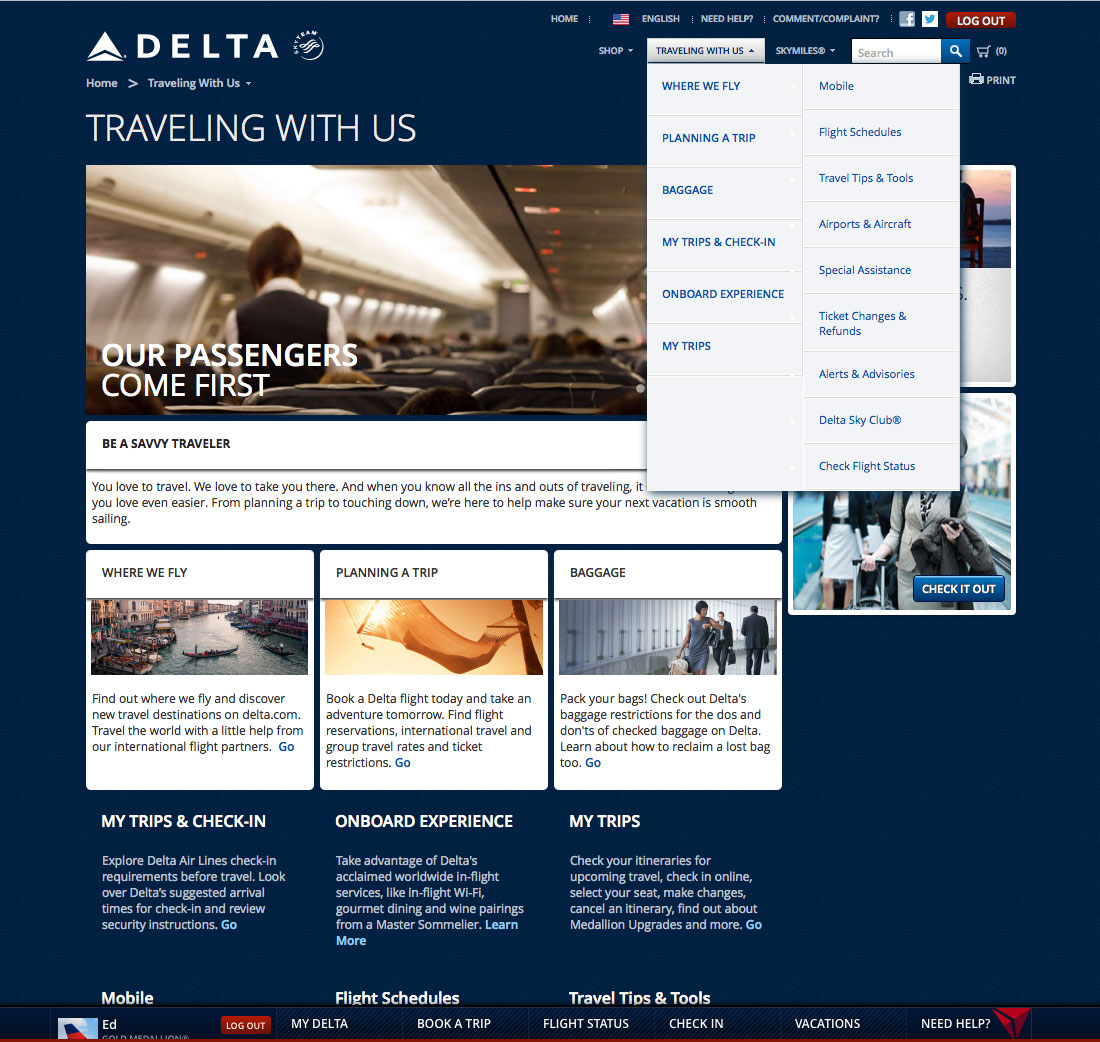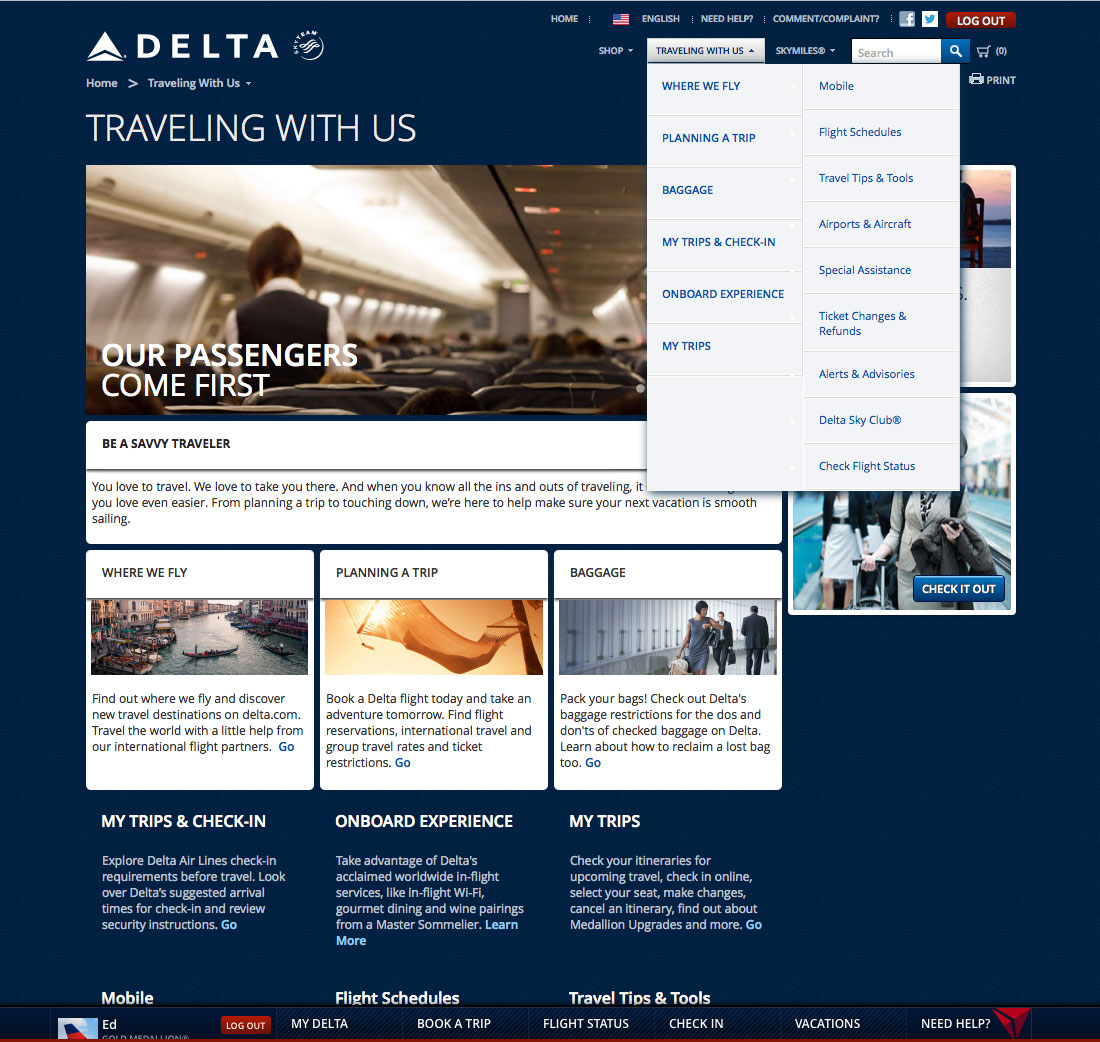 Delta.com
My role
Vendor and agency selection, interaction design, visual design and information architecture governance.
The Challenge: Expand delta.com from a transactional and operational vehicle to a modern retail platform, capable of carrying Delta into the future of digital commerce.
The Strategy: This project was not only a redesign; it was a replatforming. The team chose new vendors for critical services such as personalization, content management and merchandising, and we undertook an RFP for new digital agency representation at the same time.
The Considerations: Siloed legacy systems and customized architecture and application solutions added complexity to the design effort. Also, any designs created had to have positive impact on site speed/performance and high learnability/usability, due to the size and diversity of the user base.
The Outcome: In the years following the replatforming, the site has seen >10% revenue growth year over year and gains in channel share, customer satisfaction and Net Promoter Score. As the UX team makes incremental design and experience changes over the years, we continually prove success in performance improvement and platform flexibility.